---

A Member of




---
---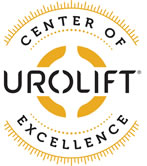 Conditions We treat
Adult Urology

Prostate Cancer
Erectile Dysfunction
Elevated PSA
Bladder Cancer
BPH/ Enlarged Prostate
Kidney Stones
Urinary Incontinence
Female Organ Prolapse
Infertility/ Vasectomy
Kidney Cancer
Testis Cancer
Hematuria
Recurrent UTIs
Interstitial Cystitis
Vasectomy/Sterilization
Learn more


Pediatric Urology

Hypospadias
Undescended Testes
Vesicoureteral Reflux
Pediatric Hernias
UPJ Obstruction
Hydronephrosis
Learn more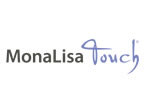 Some of the Technologies We Employ
da Vinci Prostatectomy (dVP)
da Vinci Sacrocolpopexy
da Vinci Pyeloplasty
da Vinci Partial Nephrectomy
IGRT/IMRT Radiation Therapy
CT Scan
CT Positron Emission Tomography
Pediatric Diagnostic Ultrasound
GreenLight Laser Vaporization
Interstim/PTNS

Valley Urologic Associates Welcomes You
Valley Urologic Associates, with urologists in Glendale near Arrowhead Hospital, Goodyear near West Valley Hospital, Scottsdale at Paradise Valley Hospital, and in Phoenix at Banner Estrella Medical Center, is the iconic urology practice of Shawn D. Blick MD, Jonathan Agins MD, Vi N. Hua MD, Rahul Thaly MD, Lynn W. Blunt, Jr. MD, Lipika McCauley MD, Vincent Chehval DO, urologic oncologist Torre H. Rhoades MD and pediatric urologist Ben O. Donovan MD. Our urologists combine extensive experience and the latest technological advances in addressing urological concerns. Our urologists and staff partner with patients in the treatment of adult and pediatric urologic disease. We strive to offer treatment that is state of the art with compassion and sensitivity. Our urologists are trained at the World's foremost institutions and are adept in all areas of urology, including Fellowship Trained specialization to address specific areas of urology such as da Vinci robotic surgery, advanced laparoscopy, reconstructive urology, urologic oncology, and pediatric urology.
VUA is a Urolift Center of ExcellenceVUA is a Urolift COE for patients who are seeking surgeons who have performed the Urolift procedure with high volumes and under stringent quality metrics. Schedule an appointment to see Dr. Agins or Dr. Hua today. Learn More
VUA Opens Banner Estrella OfficeVUA welcomes patients to our new location on the campus of Banner Estrella Hospital on 9321 W. Thomas Road Suite 320. Learn More

VUA now offering novel MonaLisa Touch VUA is now offering the novel MonaLisa Touch procedure for vaginal health especially for patients who have had breast or uterine cancer. Call us for more information or make an appointment to see Dr. McCauley today. Learn More


USPSTF reverses and backs PSA screeningA 2017 Update to the USPSTF screening recommendation supports individualized approach to PSA screening for prostate cancer. Learn More
We are still on Cigna Healthcare PlansSome patients have received letters from Cigna Healthcare stating that several of our physicians were no longer accepting Cigna plans. This was a clerical error and we still continue to participate on Cigna plans. Learn More
Please log in to the new VUA patient portal There is a new and improved patient portal to access your health history and more. Log in at https://myhealthrecord.com. Learn More
Dr. Blick Pioneers Stem Cell InjectionsDr. Blick, in association with Urocellz Research, with Dr. Zahalsky, a leading expert in the field of regenerative medicine, begins stem cell injections for erectile dysfunction. Dr. Blick is a member of Urocellz Research physician advisory board. Learn More
NEJM 50% Less Metastasis from PSA ScreeningA new article came out from the New England Journal of Medicine that shows a drastic reduction in metastatic prostate cancer rates as a result of PSA screening. Read the article here from NEJM
Urolift Procedure for Men with BPH takes offDr. Blick pioneers cutting edge of urology by performing a new FDA de novo approved Urolift system for BPH in 2014. He was one of the firsts in the nation to offer the latest minimal invasive treatment for men with obstructive symptoms from an enlarged prostate. Since then, the procedure has been very effective, and has garnered support from urologists nationwide. Learn more



And a Urolift Patient Instructional Video



Dr. Blick Informs Men of Their Options for ED at www.beyondthebluepill.comDr. Blick advances surgical therapy for men with erectile dysfunction that does not improve with medications. Learn more

Find Us on FaceBookVUA has ventured into social media to help bring more news and information to our patients. Please visit us on Facebook and Google Plus and give us a "Like" if you dont mind following us. The address for Facebook is www.facebook.com/vuaurology. Learn more


Locations


West Valley Office
13555 W. McDowell Road
Suite 304
Goodyear, AZ 85395
Get Directions

Banner Estrella Office
9321 W. Thomas Road
Suite 320
Phoneix, AZ 85037
Get Directions
Arrowhead Office
18699 N. 67th Avenue
Suite 230
Glendale, AZ 85308
Get Directions
Paradise Valley Office
3815 E. Bell Road
Suite 3600
Phoenix, AZ 85032
Get Directions
---
tel (623) 935-5522


fax
(623) 935-3220
---
VUA Team
Dr. Jonathan W. Agins, M.D.
Dr. Shawn D. Blick, M.D.
Dr. Lynn W. Blunt, M.D.
Dr. Vincent Chehval, D.O.
Tim Coyne, PA-C
Dr. Ben O. Donovan, M.D.
Katrina Hailey,FNP
Dr. Vi N. Hua, M.D.
Dr. Lipika McCauley, M.D.
Dr. Torre H. Rhoades, M.D.
Dr. Rahul K. Thaly, M.D.




---
If you are having trouble seeing this site, download the latest browser or if you have a problem seeing the Flash content, download the latest Adobe flash plugin.